EventBeacon is a suite of free tools for college coaches to better evaluate student-athletes on site at events and even after the event is over. The EventBeacon App provides access to recruiting profiles powered by SportsRecruits of all student-athletes in attendance at events. In addition to player information, coaches have access to any relevant event information, including the date, time, and location of every game, as well as every athlete scheduled to play. EventBeacon On Demand is a tool built into the SportsRecruits platform for college coaches to watch full games with rosters after the event is over.

Each event on the EventBeacon App contains the information a coach may need to know in order to manage their time effectively while on-site at events. Immediately after logging in, coaches are given a list of events organized by the date they are scheduled to take place. Coaches have the option of selecting a specific event in order to see information for that event.
To select an event, follow these steps:
Log in to the EventBeacon App

Scroll or search to find a specific event

Tap the event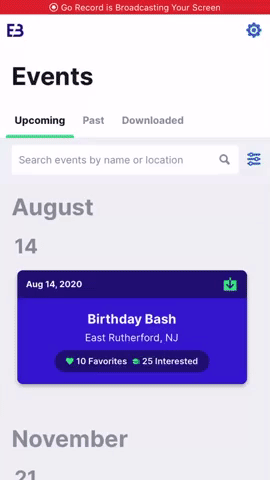 Once on the event page, you are able to instantly see every game that will be played, as well as how many of your "favorite" and "interested" athletes will be at each (to learn the difference between "favorite" and "interested" athletes, check out this article). To search for a specific player at the event, tap the "Athletes" tab, next to "Games".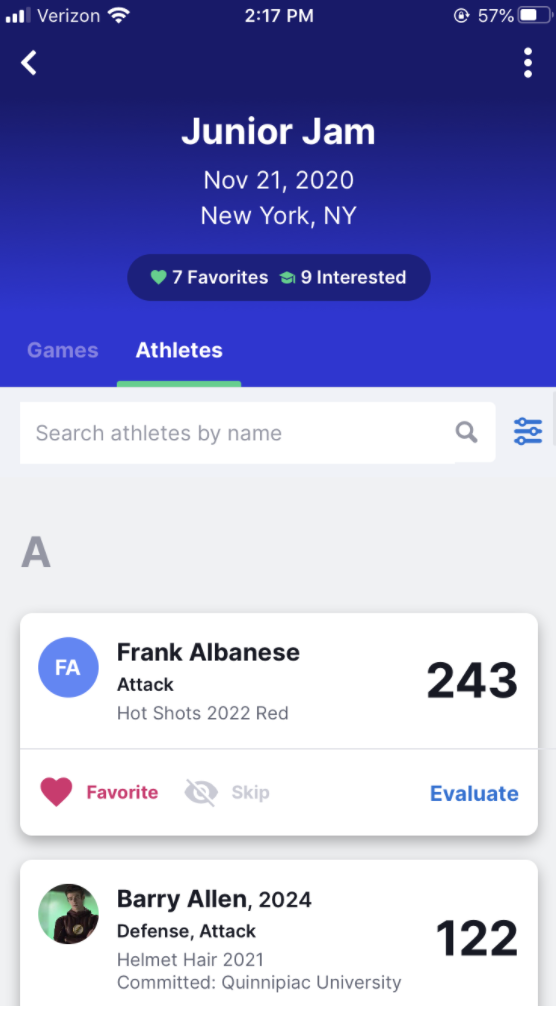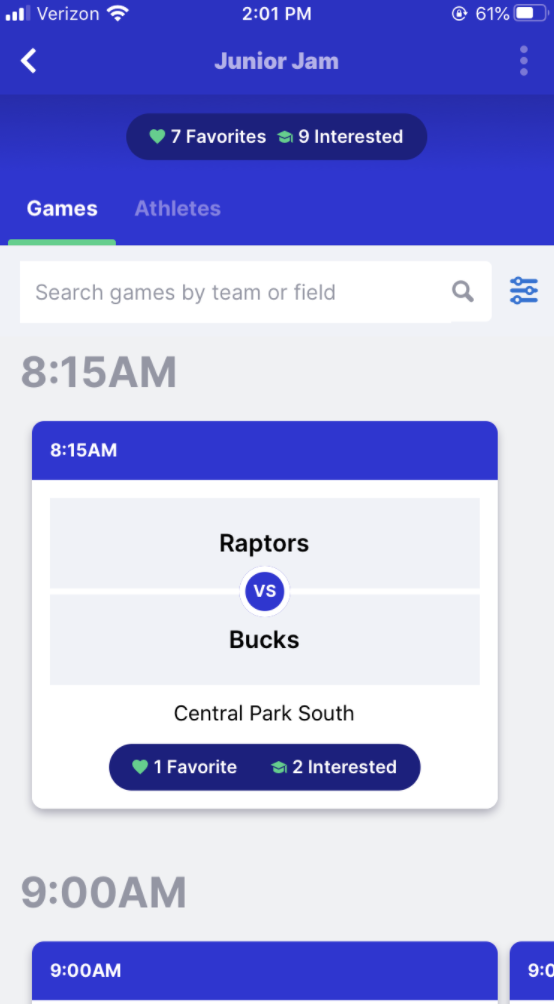 How do I Search for Specific Games?
You have the option to filter down games by time, field/court, division, as well as games with your "favorite", "interested", or "watchlist" players competing. To filter by specific criteria, click the three horizontal lines directly to the right of the "games" search bar. To search by team, simply tap the search bar at the top of the page and start typing a team. In addition to searching for games, you are also able to assign games.
If you will be utilizing EventBeacon without data or wifi, please click here for more information.
Why EventBeacon?
EventBeacon's suite of tools provides a superior recruiting experience for both coaches and event administrators alike, while empowering student-athletes to take control of their recruiting experience. The EventBeacon app grants coaches access to all relevant student-athlete recruiting information for enhanced on-site evaluation, while EventBeacon On Demand is a video tool built directly into the SportsRecruits platform that offers coaches the ability to watch and evaluate game footage from the comfort of their own home or office. With access to thousands of games, coaches have the ability to evaluate more athletes, more efficiently. EventBeacon is free to use for all college coaches.
Download in the Google Play Store