In addition to offering you full access to player recruiting profiles and evaluation tools, EventBeacon allows you to build your program's own list of "favorite" recruits that you are interested in watching within the app. EventBeacon pulls athlete profile information from SportsRecruits so when you "favorite" an athlete in EventBeacon or SportsRecruits, your list of favorites will live on both your SportsRecruits profile and EventBeacon account.
Similarly, athletes can also create their own list of "favorite" schools in SportsRecruits. This information flows into EventBeacon to identify athletes who favorite your program. If an athlete favorites your school on their end, they are considered an "interested" athlete in EventBeacon. You are
able to see how many of your favorite and interested athletes are playing in a specific event by looking at the heart and graduation cap icons, respectively.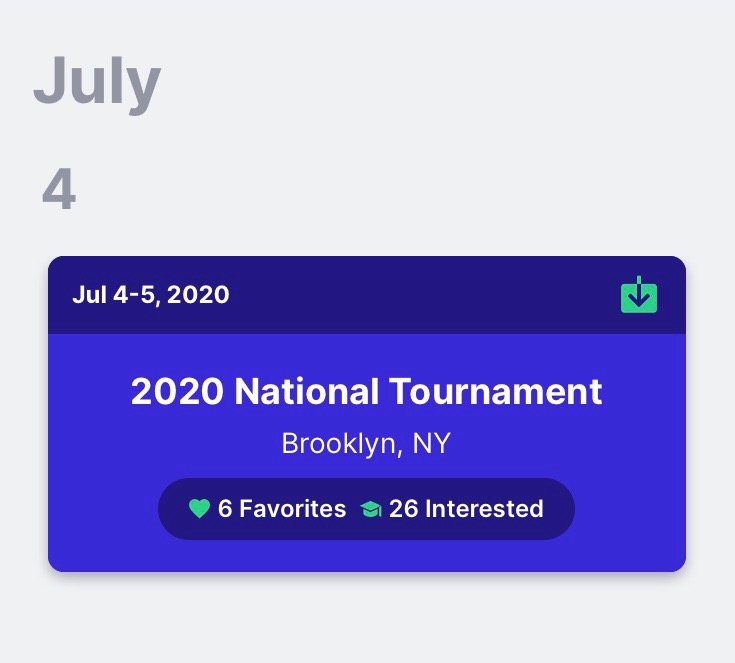 How Do I Favorite An Athlete?
To favorite an athlete, simply tap into the event of your choice and navigate to the 'athletes' tab next to 'games'. Once there, scroll through to find a specific player or utilize the search bar at the top of the page and tap the heart icon beneath the player's photo. You can also favorite an athlete on your SportsRecruit account and this information will be pulled into EventBeacon. To learn about favoriting athletes in SportsRecruits, click here.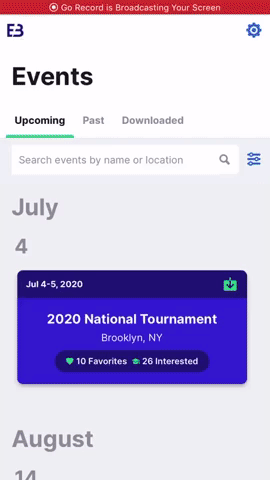 Can Athletes See if I Favorite Them?
Athletes receive a view notification when you view their profile, favorite them, or evaluate them in the EventBeacon App. Athletes will not be able to see which of these actions you perform. The information when favoriting and evaluating is only visible to you and your staff.
Why EventBeacon?
EventBeacon provides a superior event experience for both coaches and event administrators alike, while also empowering student-athletes to take control of their recruiting experience. With access to all relevant student-athlete recruiting information in the app, coaches are able to efficiently and effectively evaluate players on-site. Similarly, event administrators are able to utilize the software to generate a coaches book in seconds, while also being able to make any roster or event changes immediately visible to coaches. The more efficient the coach's experience, the more exposure for athletes, and the more exposure for athletes, the more successful an event. Available in the app store today!
Download in the Google Play Store
Download in the Apple App Store