Operating and managing events on the fly has never been easier. With EventBeacon's Admin System, Event Administrators are able to utilize several tools that will allow them to make any necessary adjustments leading up to and during their events. Our platform makes it easy for users to easily find and switch between events on our Event Dashboard.
Once you have logged into your account, you will be taken to the Events Dashboard. This page has been designed so that you can easily find or switch between events. You have the option to use the search bar, drop down menu, or manually scroll through every event listed.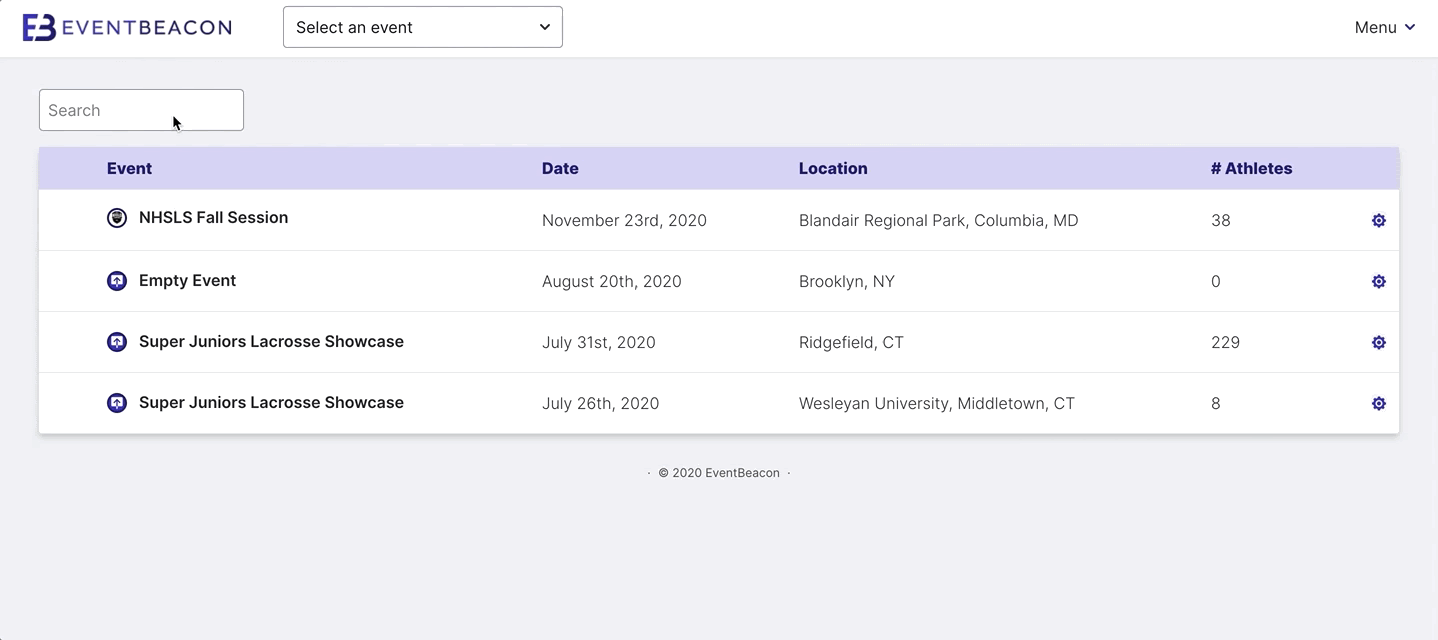 Once in an event, you can easily return to the events dashboard in order to find another event. Simply click the drop down menu in the top right of an event's page, and select "Events".

Once you've found the event you want to view, you have the option to manage every aspect of it. To learn more about each tab, check out our help section, Event Management.
Why EventBeacon?
EventBeacon provides a superior event experience for both coaches and event administrators alike, while empowering student-athletes to take control of their recruiting experience. With access to all relevant student-athlete recruiting information in the app, coaches are able to efficiently and effectively evaluate players on-site. Similarly, event administrators are able to utilize the software to generate a coaches book in seconds, while also being able to make any roster or event changes immediately visible to coaches. The more efficient the coach's experience, the more exposure for athletes, and the more exposure for athletes, the more successful an event.