EventBeacon was built with college coaches in mind. Our number one goal is to enhance the experience of attending a recruiting event for the athletes, college coaches, and event operators. EventBeacon takes a college coach's target list of recruits and cross-references it with the event attendee list, helping them to build a dialed-in recruiting schedule.
Within the app coaches have access to all student-athlete recruiting information including highlight reels, athletic stats, academic accolades, and coach and student-athlete contact information. Coaches can see not only the athletes that they have favorited, but also which athletes have expressed interest in their program. College coaches can take notes on and evaluate each student-athlete competing. While at an event, you can filter down the athlete's attending based on various criteria that meets your recruiting needs. This article will provide further detail on how to filter the "Athletes" Tab to find recruits.
Filtering To Find a Specific Athlete
Once you have clicked into the event you are attending you have the option to view the "Games" or "Athletes" Tab. The "Athletes" Tab is set to alphabetize all the Athletes who are attending the Event. If you need to quickly search for a specific Athlete, you can use the search by to start typing an athlete's name or jersey number. This will filter the athlete list down to your specific request.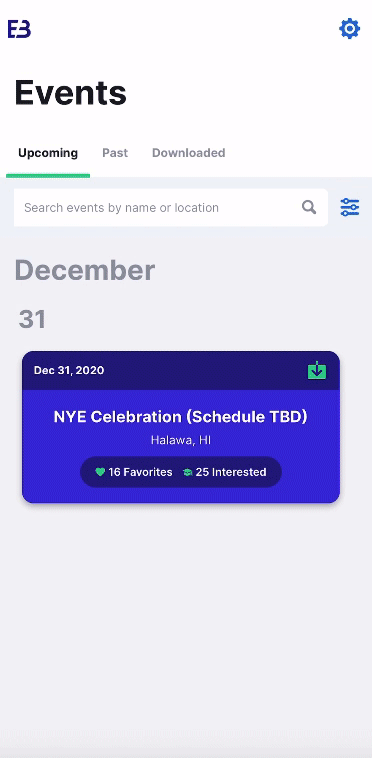 Filtering The Complete Athlete List
To filter for athletes that match specific criteria, click the three horizontal lines directly to the right of the search bar. This function will allow you to sort the list of athletes by "Favorited" or "Interested Athletes, Athlete Position, Athlete Grad Year, or the Athlete Home State.
Once you have selected the criteria you want to filter by, simply press "Show # Athletes" for the list to populate.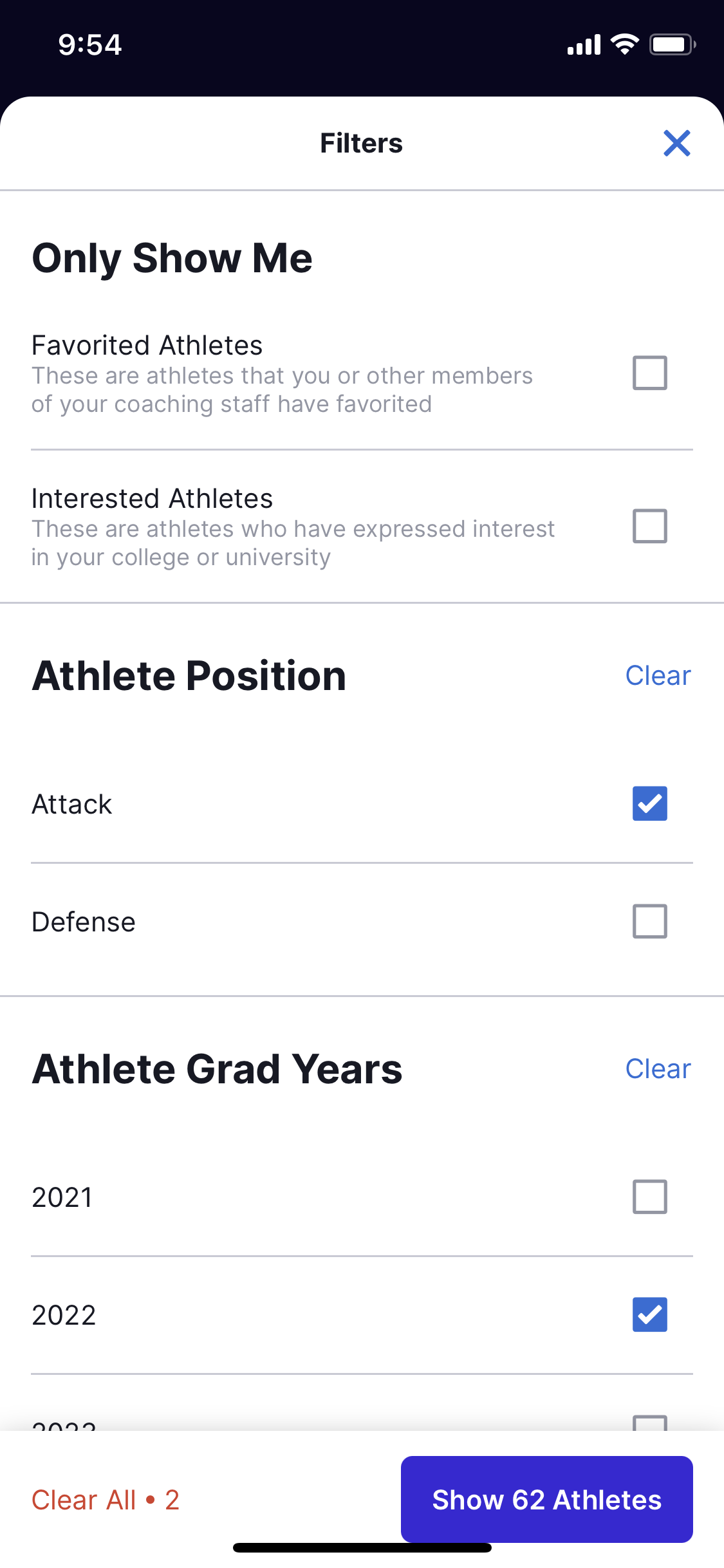 Why EventBeacon?
EventBeacon provides a superior event experience for both coaches and event administrators alike, while also empowering student-athletes to take control of their recruiting experience. With access to all relevant student-athlete recruiting information in the app, coaches are able to efficiently and effectively evaluate players on-site. Similarly, event administrators are able to utilize the software to generate a coaches book in seconds, while also being able to make any roster or event changes immediately visible to coaches. The more efficient the coach's experience, the more exposure for athletes, and the more exposure for athletes, the more successful an event. Available in the app store today!