The EventBeacon Admin System allows event administrators to generate an updated version of the coaches book for their event within seconds. There are two formats of coaches books for you to select from. There is no limit to the number of coaches books you can generate. Whenever you update any information (athlete, coach, schedule, etc.) coaches will automatically see those changes within the EventBeacon app. An updated coaches book can be downloaded, stored, and sent whenever needed.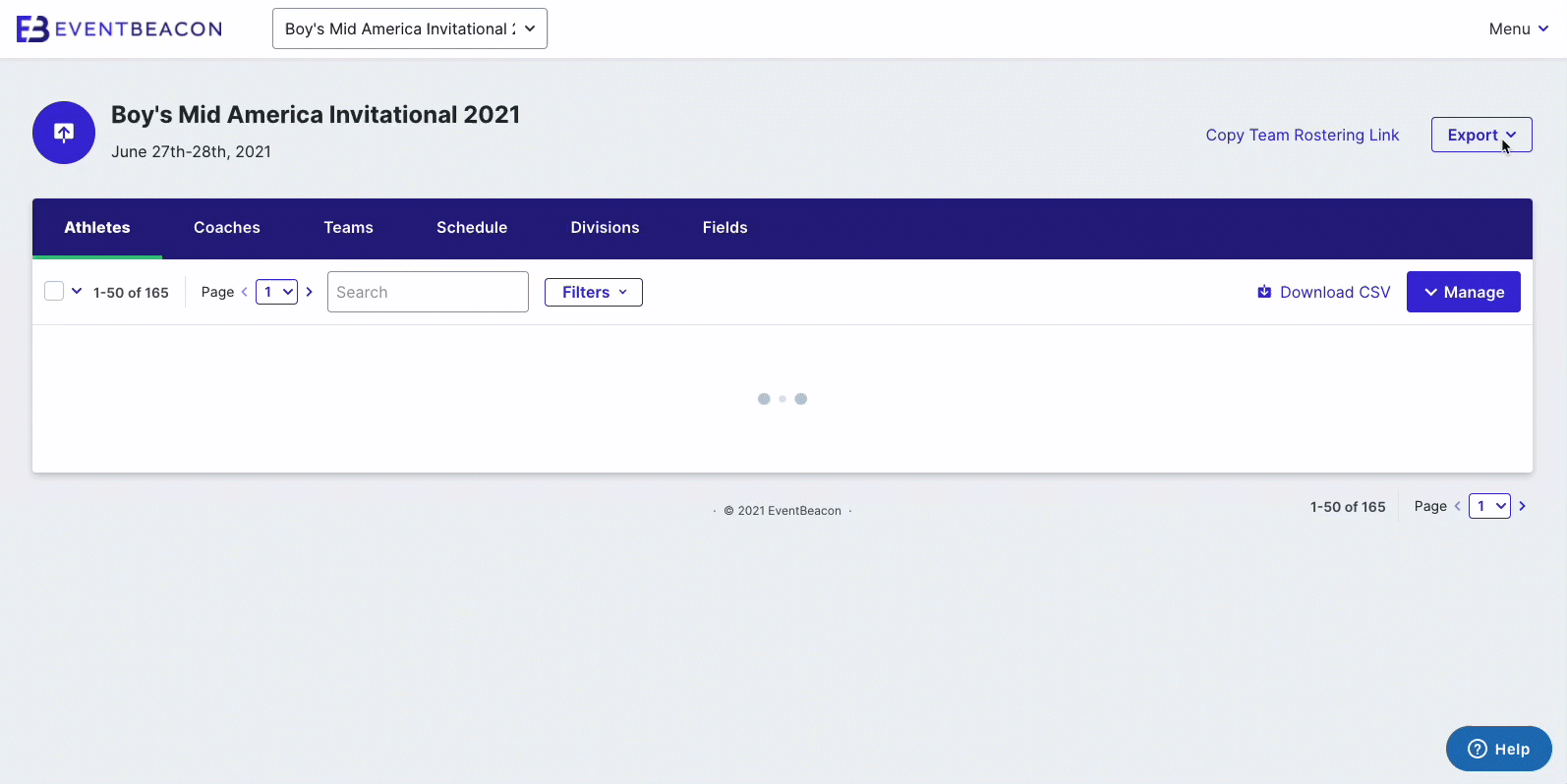 Steps to Generate a Coaches Book:
Navigate to the correct event

In the Upper Right-Hand Corner, regardless of what tab you are in, locate & click "Export"

Choose "Coaches Book"

You'll have the option to choose between two formats:

Spreadsheet Roster: a spreadsheet layout including only essential athlete information (jersey #, full name, grad year, position, high school, phone number, email, and college commitment status).

NOTE: This format ensures that teams will print 1 per page. Team rosters with this format are capped at a maximum of 33 athletes and 2 coaches.

Card Roster: a card layout including all athlete information included int eh Spreadsheet Roster, plus profile picture, age, height and weight, GPA, hometown, and athlete profile URL.

NOTE: Teams may print on multiple pages. These team rosters have no maximum number of athletes and can display up to 3 coaches.

You will receive a notification that says "We are exporting your PDF now. You will receive an email when the export is ready for download."

Click on "View Exports" to see the progression of your current and any previous Coaches Book Exports

You will receive an email notification when your export is ready.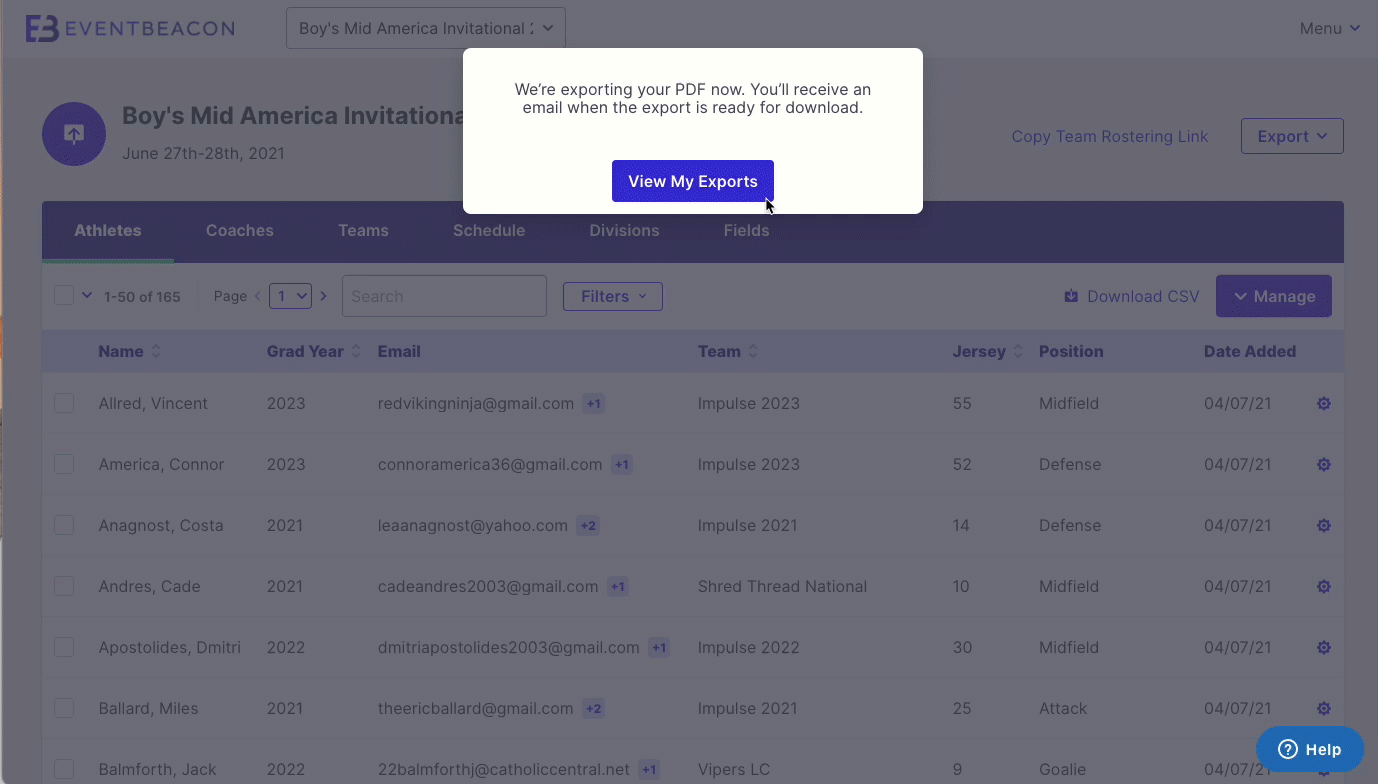 You can always refresh the export page to see if your export is ready to download. To download your export click the "Download" button under the status column.
Why EventBeacon?
EventBeacon provides a superior event experience for both coaches and event administrators alike, while empowering student-athletes to take control of their recruiting experience. With access to all relevant student-athlete recruiting information in the app, coaches are able to efficiently and effectively evaluate players on-site. Similarly, event administrators are able to utilize the software to generate a coaches book in seconds, while also being able to make any roster or event changes immediately visible to coaches. The more efficient the coach's experience, the more exposure for athletes, and the more exposure for athletes, the more successful an event.